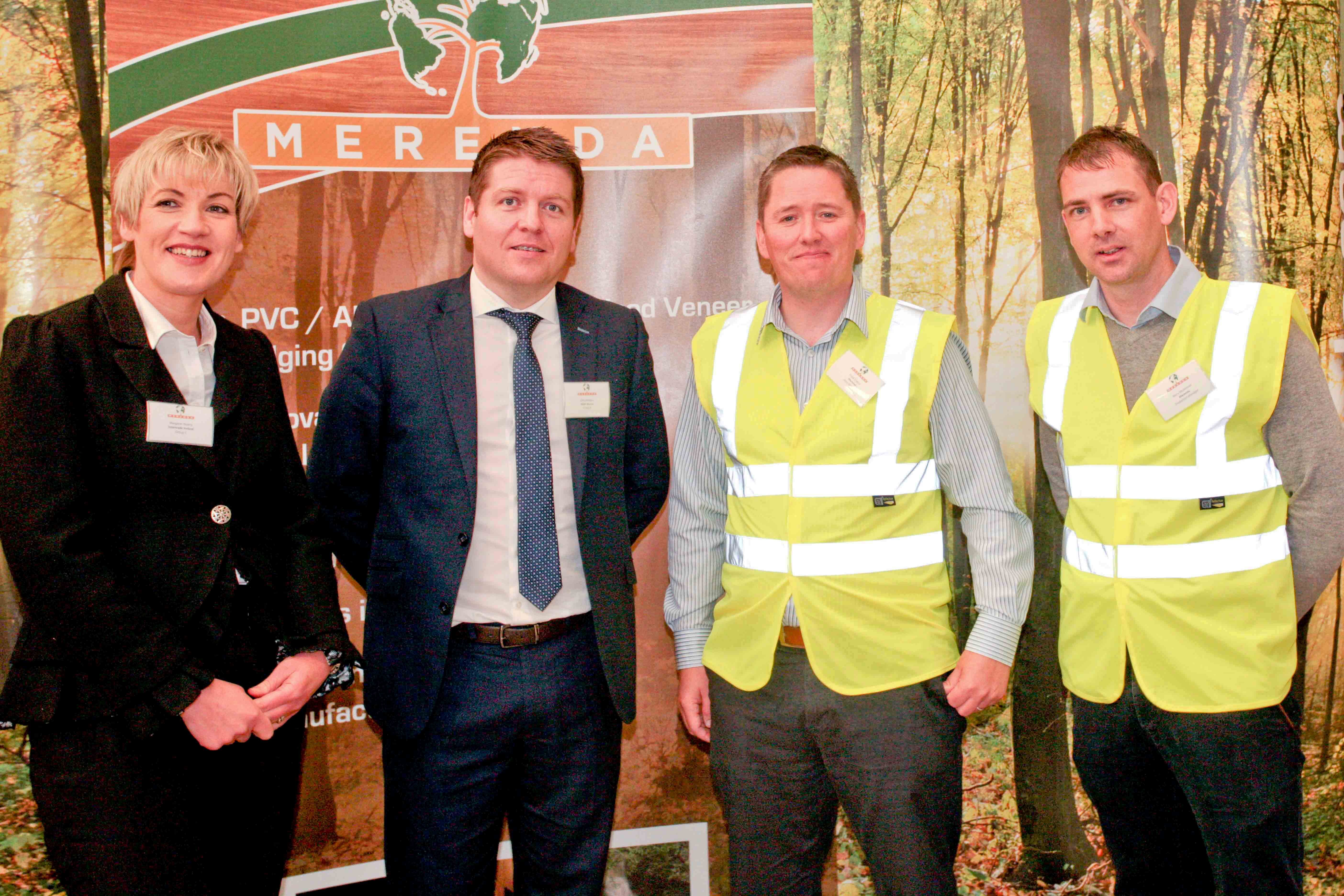 FRIDAY 4th OCTOBER
Merenda 1 Day Post Brexit – Positive business planning can mitigate Brexit impacts
Merenda, a specialist wood veneer and edge banding manufacturer in Manorhamilton, Co. Leitrim, carried out a 1-day post Brexit event on Wednesday 1st October. The purpose of the day was to run the business as if Brexit had occurred and thereby road test their preparation and plans for a potential no deal Brexit at the end of October.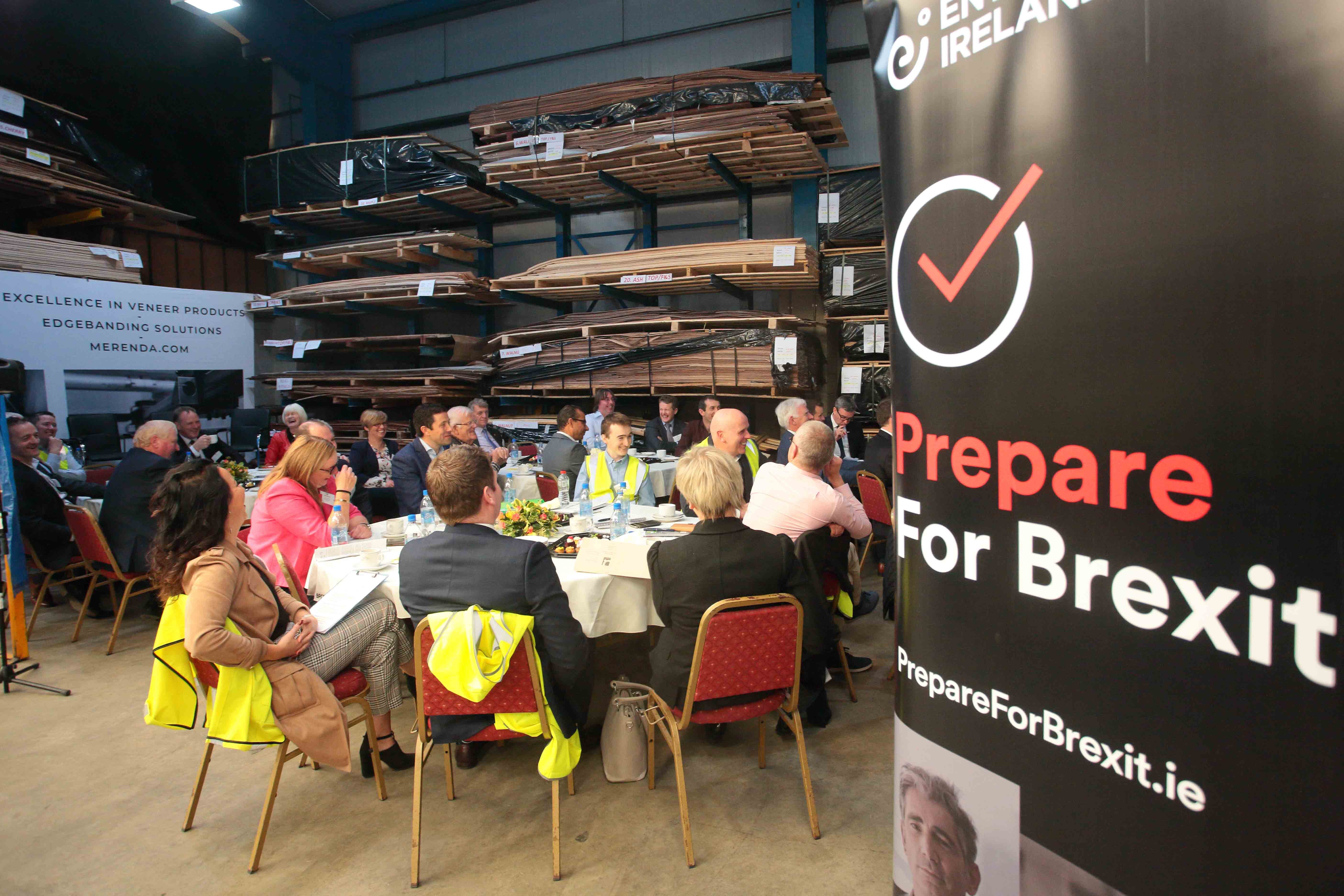 Jonathan McMillan, Head of Brexit Unit at Enterprise Ireland who jointly gave the opening address and moderated the afternoon panel discussion said 'Irish Companies are facing increasing risks and uncertainties in today's business environment. It is vital that they identify those risks, prioritise them and most importantly take actions to mitigate these risks. That is what makes Merenda's event today so unique and provides a valuable insight into actual business outcomes in the key focus areas of Supply Chain Management, Strategic Sourcing, Customs and Logistics and Financial Planning.'
The Brexit test business day was attended by 45 guests including customers, suppliers and stakeholders of Merenda plus state agencies and other business with a keen interest on what the practical implications of Brexit will look like for business. Simon McKeever, CEO of the Irish Exporters Association said "Brexit is a defining challenge for the Irish business community and we call on all Irish businesses trading with, or transiting goods through the UK, to prepare themselves for all Brexit eventualities – including a potentially disastrous no-deal. As such, we were delighted to see and asses the extensive Brexit preparations undertaken at Merenda and the IEA looks forward to continue supporting Merenda and our members in their Brexit preparations."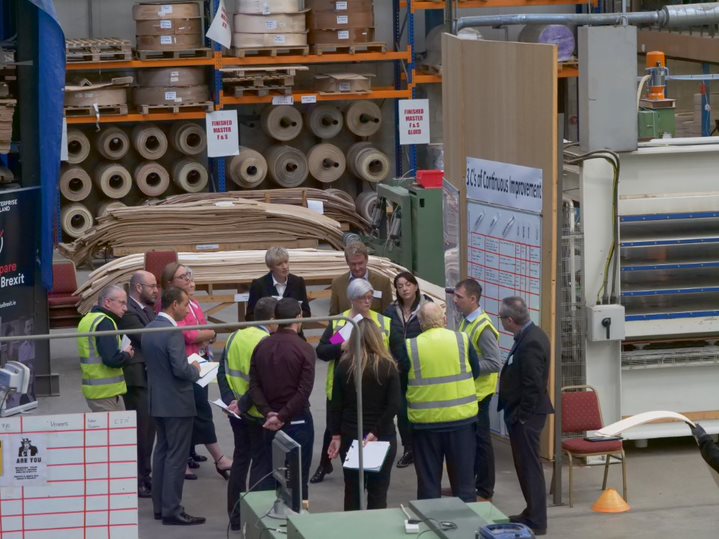 Merenda's Production Manager Barry McDermot with some attendees.
In his closing remarks for the day, Ronan Haslette, Managing Director of Merenda noted that while Brexit will bring implications for Merenda, the key mitigating factors are (a) collaboration with customers and suppliers to consolidate orders and review stock levels and (b) communicate often on administrative matters of commodity codes and customs clearance requirements. Ronan said, "Brexit is not going to be in our way, it is going to be on our way to achieving the strategic direction set for the business. It is a challenge that needs to be prepared and planned for, but by openly communicating with our customers, as we are doing today, we are engaging with them to find solutions that will support continuity of our business relationships."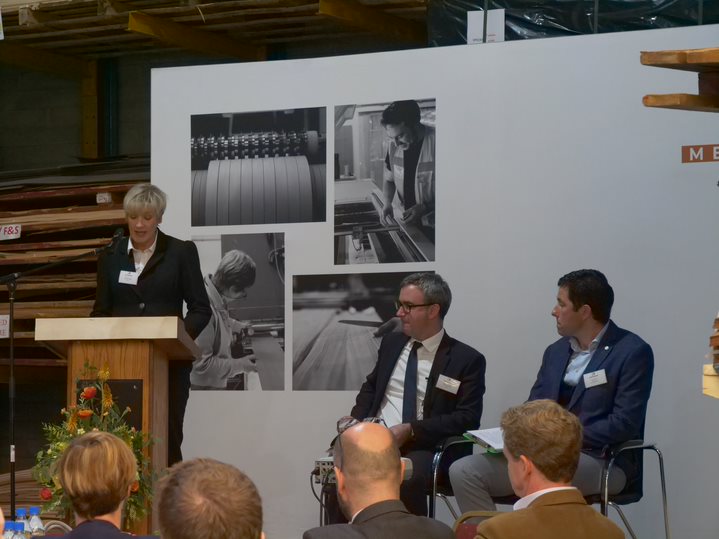 From left to right; Margaret Hearty, Director of Programmes and Business Services & Assistant Designated Officer, InterTradeIreland, Jonathan McMillan, Head of Brexit Unit, Enterprise, Ronan Haslette, Managing Director Merenda Ltd.
Joe Lowe Head of Local Enterprise Office, who supported the event noted that "this was a great opportunity to examine how Brexit will effect an SME, through all the stages of buying straight through to selling. We are very grateful to Merenda to provide this case study within Leitrim, which displayed, that businesses have the capacity to deal with the Brexit challenges, when adequate planning and research is in place, as evidenced within Merenda today."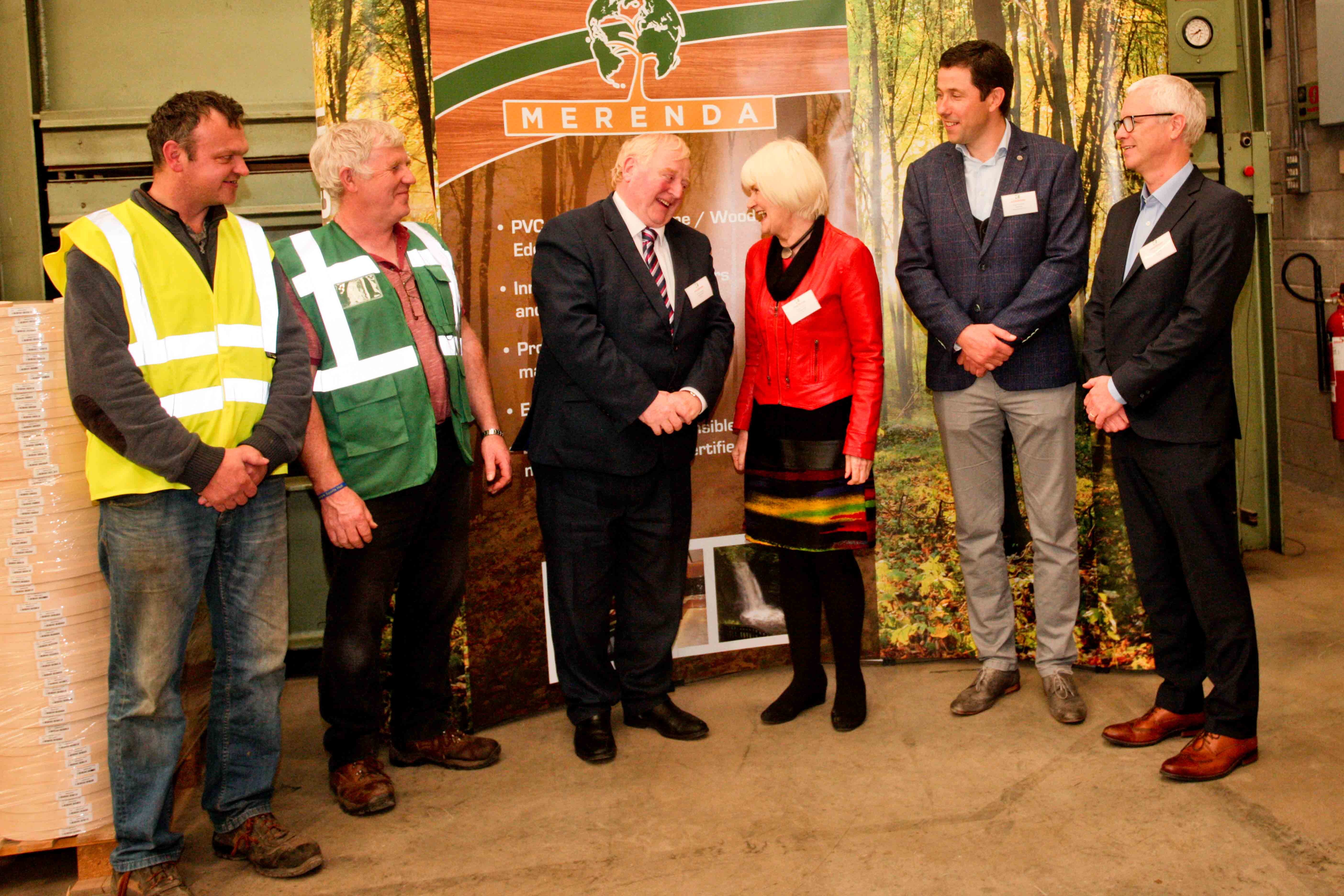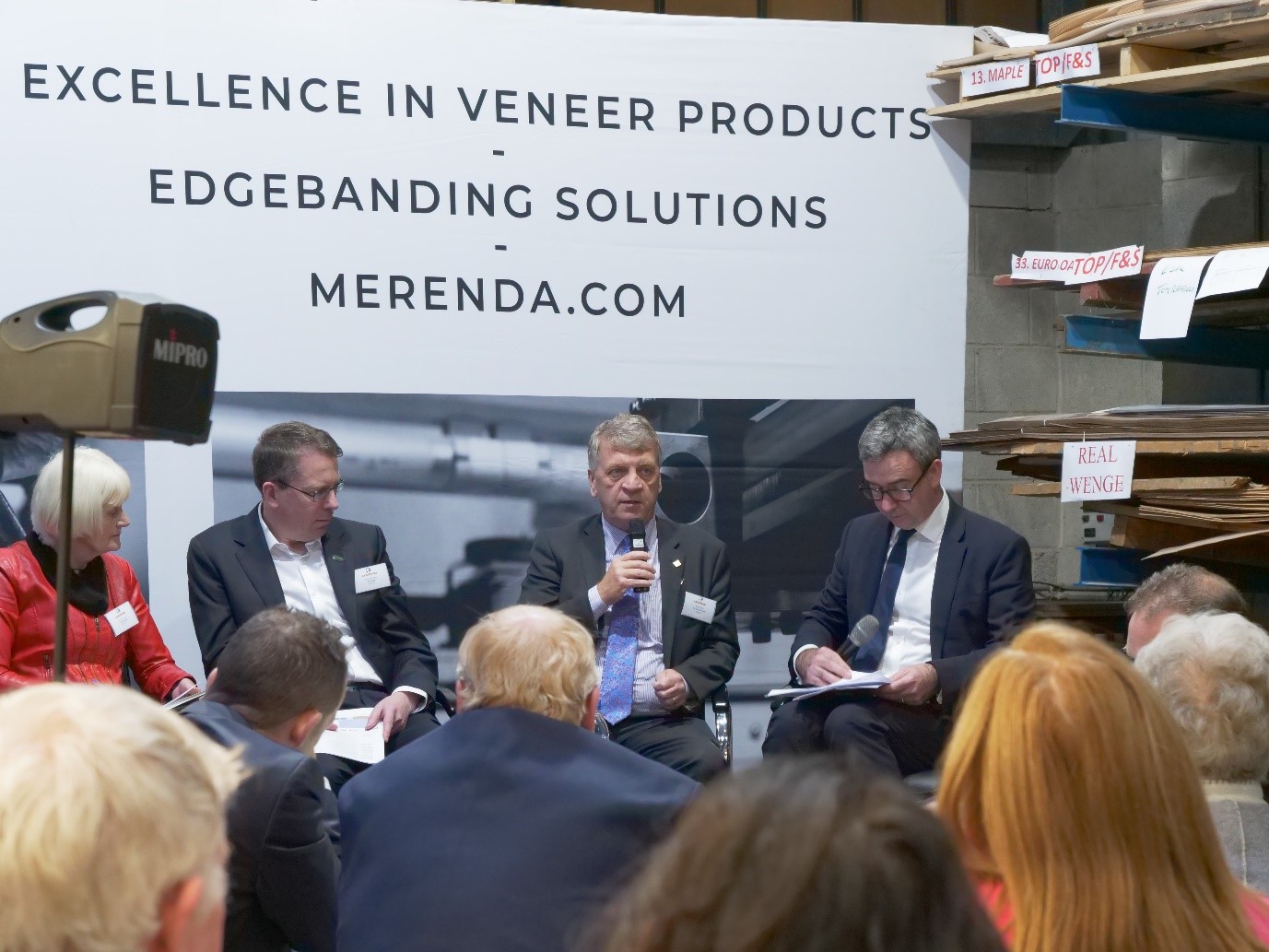 Panel Discussion with Marian Harkin, Former MEP,Martin McVicar, Managing Director, Combilift Philip Tracey, Chief Executive Officer, Ace Express Freight,Jonathan McMillan, Head of Brexit Unit, Enterprise Ireland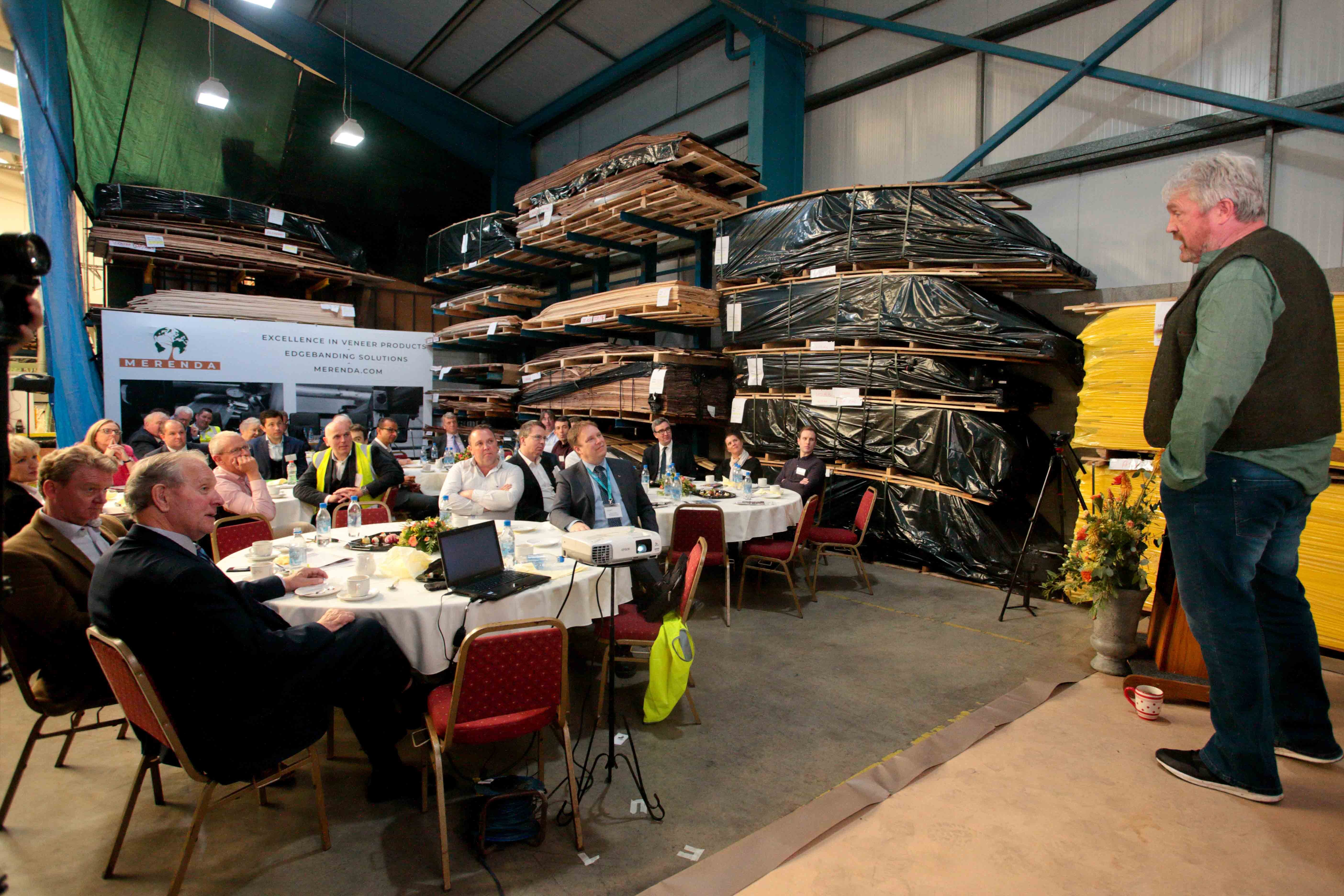 Leitrim Man of the Year, Seamus O Rourke Providing some entertainment.

Watch the RTE NEWS LIVE LINK from Merenda here.
For more information, please visit our website at www.merenda.com or contact Sarah Rooney at edging@merenda.com or 071 9855075.