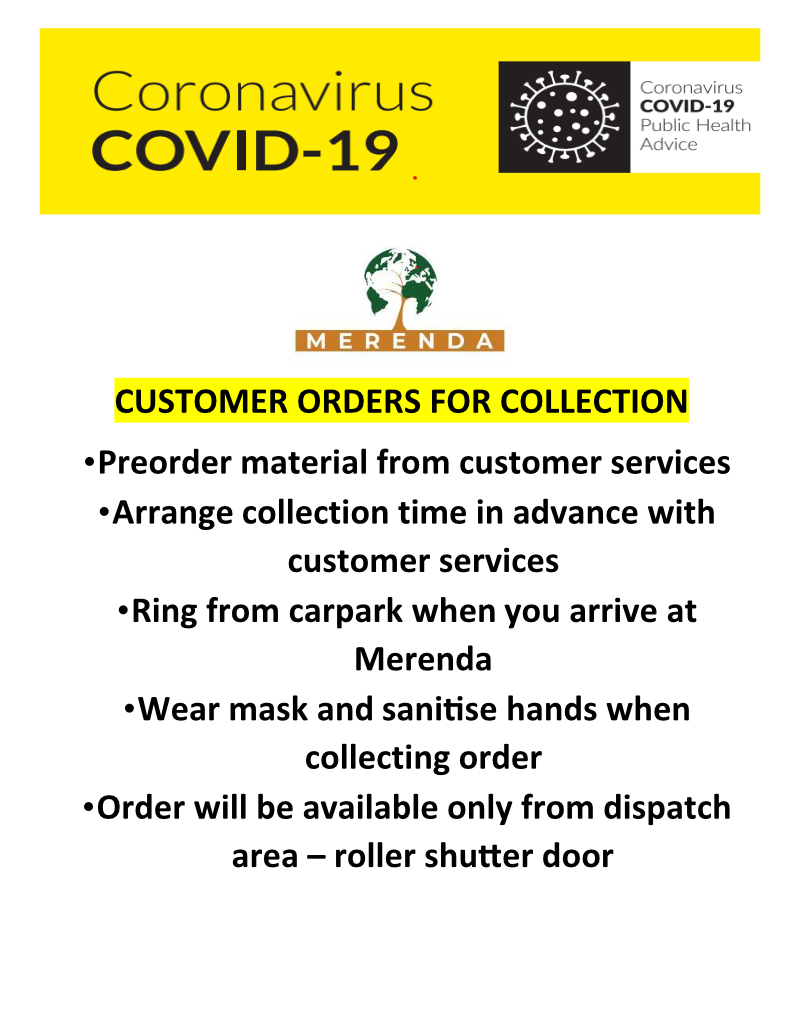 COVID-19 Updates

11.03.20
As the COVID-19 virus impacts all our daily lives, Merenda wants to assure its customers and stakeholders, that we are doing everything possible to ensure our business is compliant in this global effort. Read our COVID-19 update here.


19.03.20
Our staff are now being briefed daily on company procedures in regards to COVID-19. We will continue to use our online channels to communicate with you on a daily basis via this email newsletter. Read more.


20.03.20
We have committed to keep you all updated on our stocks, supply and staffing on a daily basis during the ongoing COVID-19 outbreak and we will continue to do so via our online channels. Read todays' full update here.


24.03.20
As the global fight against COVID-19 increases restrictions day by day in many countries around the world, we endeavour to keep a scaled back Merenda trading while carefully adhering to advice from our national Government and Health Authorities. We expect restrictions to increase, read in full here.


30.03.20
In line with Irish Government regulations, as a non-essential manufacturing business, we have decided to continue our remote working policy but cease all production, order fulfilment and shipping from Merenda until further notice. Read more here.


10.04.20
Read our latest communication; A message from our CEO regarding what Merenda are doing in an effort to help the national cause. Read full report here.

05.05.20
Read our latest communication, a roundup of what come companies in our industry have been doing to support front line workers. Read the full report here.
15.05.20
In line with Government policy, Merenda is planning to reopen on a phased basis from Monday the 18th May. Production planning, scheduling, restocking, maintenance and dispatching will resume with some prioritised production of orders. Read the full report here.